Expert Guidance for Liquidation and Deregistration in Dubai
We revolutionize the audit process by seamlessly integrating cutting-edge data analytics into an interactive platform. This transformation offers clients an extraordinary collaborative experience, especially valuable Liquidation and Deregistration in Dubai Our advanced technology, featuring a dynamic dashboard, simplifies audit phases, eliminating multiple information requests. Additionally, our analytics empower audit teams to provide customized insights and industry benchmarks for specific sectors.
Our advanced software effortlessly integrates cutting-edge technologies, expanding its relevance across various scenarios. This holistic approach ensures clients access the latest industry benchmarks and empowers performance evaluation against top companies. This integrated solution streamlines audits efficiently, offering valuable insights for enhanced decision-making and operational efficiency.
Types of Liquidation
There are two primary types of liquidation in Dubai:
1. Voluntary Liquidation
The company's shareholders initiate voluntary liquidation when they decide it's time to cease operations. It's akin to a group of friends deciding to disband a club because their interests have changed.
2. Compulsory Liquidation
Compulsory liquidation is a forced liquidation imposed by the court or relevant authorities due to serious financial irregularities or non-compliance. Think of it as a referee stepping in to end a game because of unfair pla
Liquidation and Deregistrations in Dubai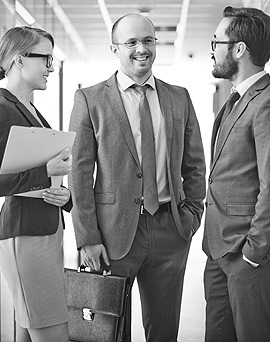 Simplified Liquidation Process and Deregistration in Dubai
In the Dubai context, a profound grasp of legal prerequisites, documentation, and strict compliance is essential. These responsibilities encompass settling debts, canceling licenses, and addressing obligations to stakeholders and creditors.
Our experienced team specializes in providing comprehensive support for various processes, including liquidation and deregistration in Dubai. We adeptly navigate the complex regulatory landscape, ensuring legal obligations are met while maintaining process efficiency. Our services include meticulous document preparation, seamless coordination with government entities, and dedicated representation of your interests.
With our guidance, you can optimize your business processes, reduce potential complications, and implement a streamlined, compliant strategy.